Micro Skagit Commando Starter Kit For 3wt Single Hand Rods 10' & up.
MSK-2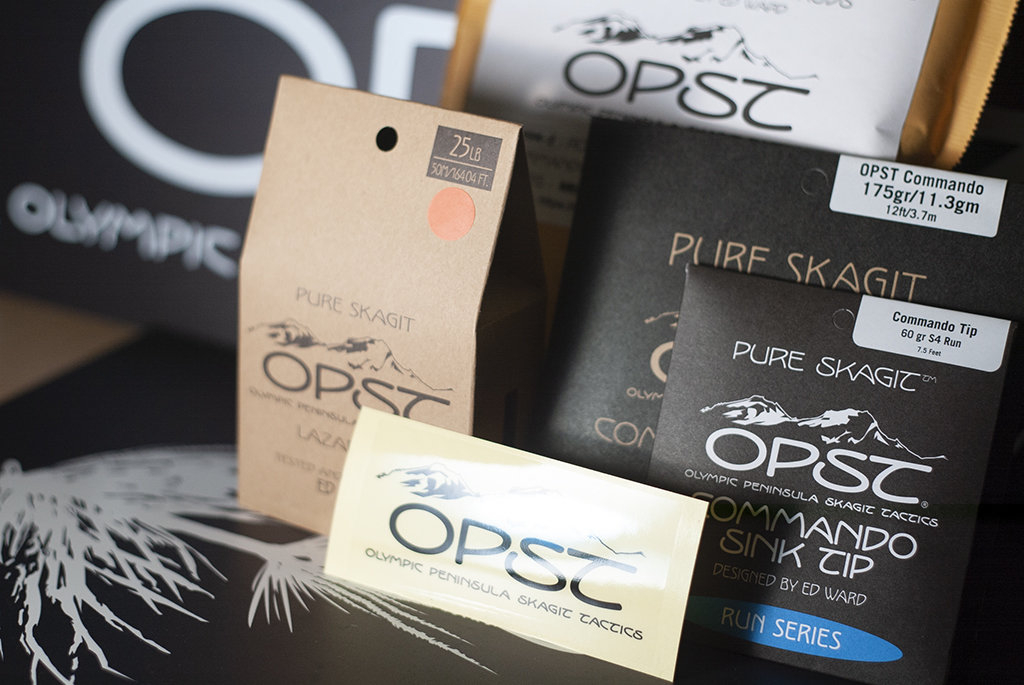 Micro Skagit Commando Starter Kit for Single Hand Rods 10' & up, plus a $10 GIFT CARD!

Want to try the Commando system on your trout rod but are confused about what lines to choose? OPST now makes getting set up with a Commando Head easier than ever. We offer a complete system with a 175 Grn. Commando Head, 25# Lazar Line, One 7.5 foot, 60 grains Micro Commando Tips. Plus, a $10 Gift Card and 4" OPST Rectangular Sticker is included. The gift card is in the form of a one-time code that will be included on your sales receipt. This is your best option for a one-stop solution for trout and bass fishing with Micro Skagit Commando Heads.
The Commando Head system starts at the running line, which comes just in front of the backing. The purpose of a running line is to connect the backing to the Commando Head and allow for long casts. It does not take an active role in the actual cast; rather, its role is to shoot out of the guides as smoothly as possible to allow the Commando Head to achieve the desired distance. Our Lazar Line running line, a super slick, supple, practically memory-free monofilament running line, is the best running line we have tried. Your Micro Skagit Commando Head System comes with a 25 pound test Lazar Line.

We secure our Lazar Line to both the backing and the Commando Head with a loop to loop connection. To make the loop in the Lazar Line, we use a double or triple surgeon's loop. For some instruction on tying a triple surgeon's loop in a Lazar Line as well as some other tips, check out this video:
Next comes the Commando Head, the key to the whole system. This short, light, thick Skagit Head uses the tension between water and line to load the rod, in a casting motion very similar to a roll cast. The Commando Head generates enough water tension and rod load to be cast extremely easily, no matter how tight the conditions. In fact, even many total beginners can make effective casts with a Commando Head on their first day out. Micro Skagit Commando Head Systems run from 150 grains to 175 grains.
The final leg of the Commando System is the Commando Tip. OPST's Commando Sink Tips are what ultimately deliver the fly down to the depth where fish are hopefully holding. Micro Commando Tips that come with this system are 5 feet long, and they come in three different sink rates- S2, S4 and S6, at 40 grains (which equal 8 grains per foot) to match a variety of different rods. We call these sink rates our Riffle, Run and Bucket series. We built our system this way so that you can always have the appropriate tip for a given part of the river. Not all fishing spots are ten feet deep. Sometimes shallower water can be extremely important as well.


Here is an another video that shows How to Set Up The Commando System.

For more information, you can always E-mail us,at info@opskagit.com, or give us a call at 206-858-8476.